As the UK's no.1 independent provider of the Government Cycle to Work scheme, we believe that bikes are good for everybody. Because healthier, happier employees mean more productive staff for Employers.
It is our aim to reduce environmental pollution, encourage healthier lifestyles and make getting on a bike less expensive than you might expect.
In line with the Government's Green Transport Plan, we make it easier for both Employers and Employees to get involved with the Bike to Work Scheme. After all, happier, healthier Employees mean increased productivity and less days off sick.
Contact us through our website or phone 0330 088 4765 for more information.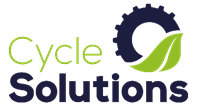 Cycle Solutions are one of the leading providers of the Cycle to Work scheme, proudly supporting local bike shops across the UK.
Cycling to work will save you money, improve your health and reduce your carbon footprint, meaning that your lifestyle change will positively affect you and the environment! By deciding to shop locally, you have the freedom to choose which bike shop you would like to order from whilst still receiving your tax and national insurance savings through the Cycle to Work scheme.
If your workplace is already running the Cycle to Work scheme with Cycle Solutions, simply choose your products and ask the shop to provide you with a quote that you can then submit online.
If your employer is not signed up to the Cycle to Work scheme yet, head on over to www.cyclesolutions.info to find out more! Alternatively, you can get in touch by email info@cyclesolutions.co.uk or by phone 0330 100 2480.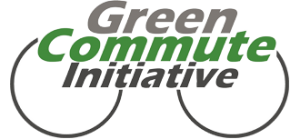 JOIN THE RÉVOLUTION
Green Commute Initiative is leading the industry with its cycle-to-work scheme with no limits. GCI scheme participants benefit from no £1,000 spending cap and no scheme exit fees. Save up to 47%, depending on your tax bracket. Pay monthly through salary sacrifice with no added interest. Get an E-bike or conventional bike and help reduce congestion and pollution whilst improving your health, fitness and mental wellbeing.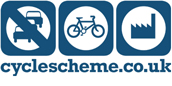 What is Cyclescheme?
Cyclescheme is an employee benefit that saves you 25-39% on a bike and accessories (or even more with our offers). You pay nothing upfront and the payments are taken tax efficiently from your salary by your employer.
Save 25-39% on a new bike for work
You choose a bike, hire it for an agreed length of time, then snap it up for a fraction of its original value. It's like a year-round sale, with interest free credit.