It takes moxie and a no-compromise approach to frame-design to develop a bike this capable and the Moxie has redefined what's possible from a steel hardtail.
Our goal was to build the ultimate enduro hardtail, engineered to avoid the use of gussets or external reinforcement but compromising nothing in strength or performance. The only was to do this was to design and make custom, multi-butted tubing. Custom CNC yokes not only enhance the performance and strength but give a distinctive aesthetic, contrasting beautifully with the clean lines and and organic curves of this progressive frame.
For frame & component bundles see the Moxie Builder.
Features
Custom CrMo 4130 heat treated tubing

Custom butting profiles for optimal strength

ST bent to optimise seat angle and rider position

ST length optimised for use of dropper

Compact front triangle for more stand-over height

CNC CS/BB yoke for strength and more tyre clearance

Corrosion resistant ED before painting
29er, 27.5+ or 'mullet'

Rear tyre clearance 2.5″ (29er) or 2.8″ (27.5)

Boost spacing, 148mm, axle included

Sliding/replaceable dropouts provide +16mm of CS length adjustment

Cable routing for externally or internally activated dropper post

1 set of bottle bosses on DT

Metal headbadge
Colours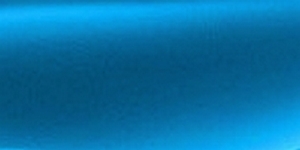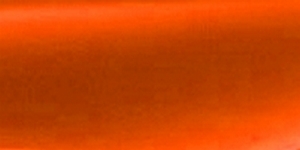 Vivid Pink | metallic silver base with a rich and vivid coloured clear-coat.
Vivid Blue | metallic silver base with an 'electric', vivid coloured clear-coat.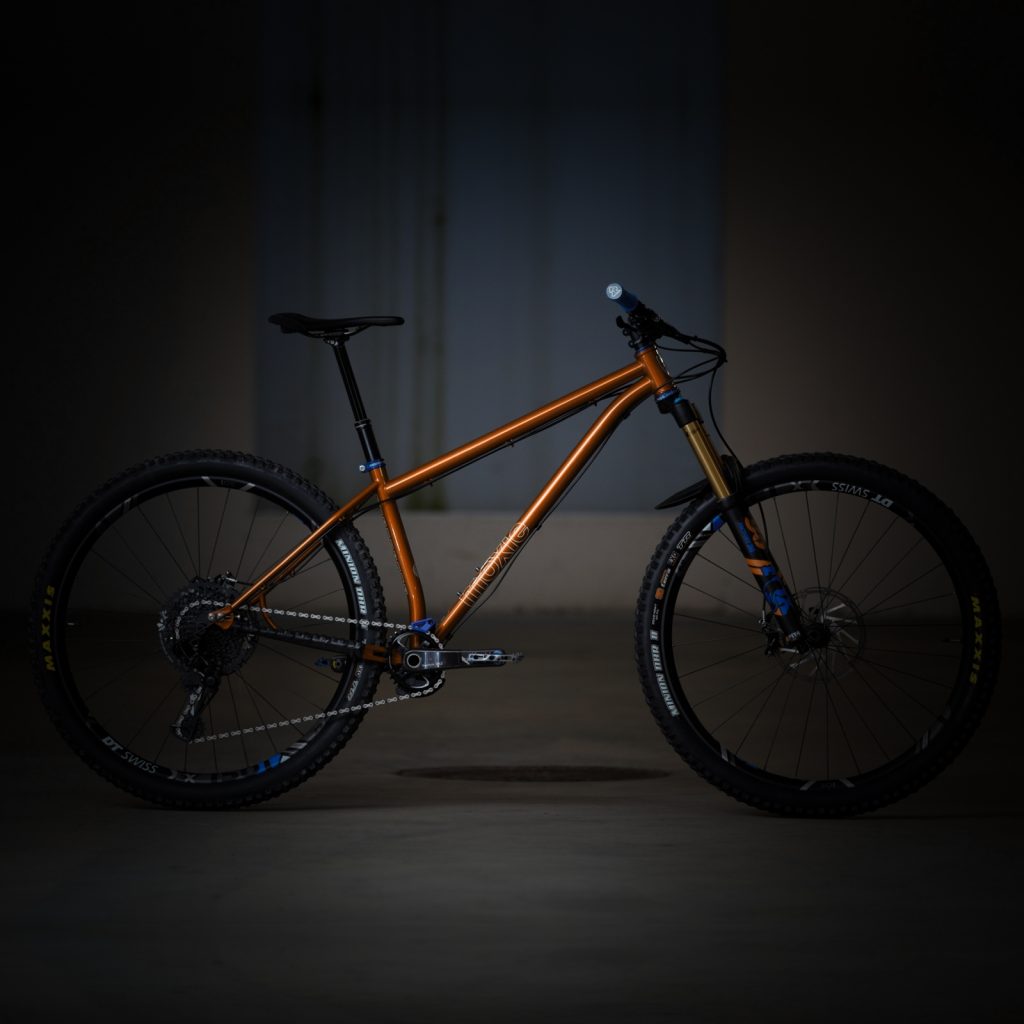 Vivid Orange | a metallic silver base with an 'aged whisky' vivid coloured clear-coat.
Design philosophy
Our mission is to create the most aesthetically beautiful and highest performance steel and titanium bicycle frames.
The small batch advantage
There's a beauty about a bespoke frame but – not to take anything away from the artisan builders – price and reason often limit what can be built when it's a one-off. We're able to push those boundaries.
As a designer of small batch frames using possibly the best steel and titanium frame-building factory in the world, we're able to design and manufacture the optimal parts and custom tubing so you can have a high performance bicycle frame at a price that doesn't cost the earth.
It's been said that perfection's been achieved, not when there's nothing left to add, but when there's nothing left to take away. The reality is, there are few things that are perfect, especially where art, design and engineering meet. But when these 3 elements are in harmony, it's about as close as we're going to get.
K.I.S.S.
With the engineering and manufacturing technologies available today, there's few reasons to accept the compromising 'solutions' so commonly accepted and seen. We strive for creative and aesthetically pleasing simplicity which will often result in clean lines or swooping curves and features that set our frames apart from the crowd. Crucially, they also deliver the performance and strength where and when you need it.
We're not going to claim perfection – that's for you to decide – but we're striving for it!
"Form and function should be one, joined in a spiritual union." – Frank Lloyd Wright