Pipedream Moxie Ti – first ride
7 June 2018
"Point the bike downhill, light the touch paper and hang on!…Low slung, aggressive and in bare metal, it looks more like something that should be fired out of a gun. " – enduro-mtb
Available now from our dealers in the CZ Republic and Japan.
Podiums
15 April 2018
Hardtail Category
1st, Lewis Kirkwood: POC Scottish Enduro Series #1, Laggan Wolftrax
2nd, Danny O'Callaghan: Hope PMBA Enduro #2, Grizedale Forest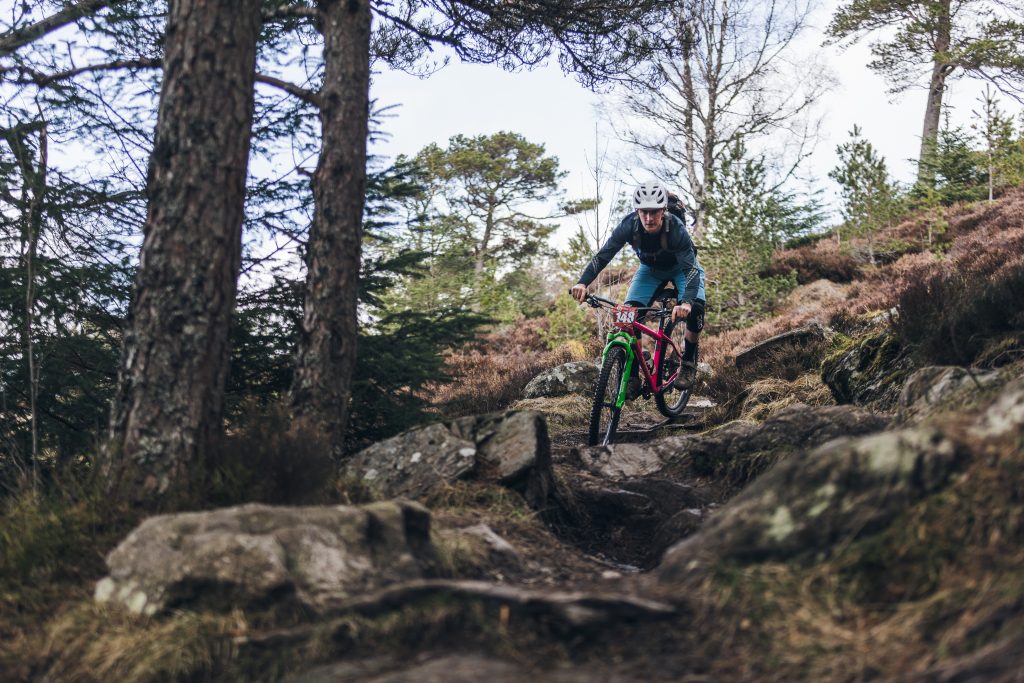 2018 Welsh Gravity Enduro #1
17 March 2018
Hardtail Category
10th, Dan White: Haibike Mini Enduro #1, Bike Park Wales
Vallelujah, Tweed Valley
25 March 2018
Tweedlove, Whyte Vallelujah
A trio of pink but no hardtail category in this event (sadly) but that didn't deter Lewis, Danny O' and Si from having an absolute blast in the Tweed Valley. Lewis 'rode it like he stole it' coming in 35th overall in a field of over >500 riders and (unofficially) posting the fastest time on a hardtail. Danny and Si (taking it a lot less seriously and racing each other instead) finished with respectable mid-table placings.
Moxie Crew
March 2018
We're excited to tell you we've got 5 brand ambassadors riding the Moxie this year.
They're passionate riders and a talented bunch who are also actively involved in developing and supporting mountain biking for the benefit of us all. Keep an eye on them this year and lend them your support.
A.L.I.C.E.
7 March 2018
First Look: Pipedream A.L.I.C.E. gravel and adventure bike. A frame to take you straight to bikepacking wonderland- off.road.cc
Moxie
24 October 2017
"The Moxie inspires confidence and makes you want to push it further and faster…This bike isn't just a great descender; it can be ridden all day, trail centres, a razz in the woods, uplifts at your local DH track and all-mountain adventures. Nothing is out of bounds for the Pipedream Moxie!" – IMBikemag
Sirius 4G
04 October 2017
Hardtail frames for less than £500 (and just in time for winter) – wideopen
Pipedream Moxie – first ride
26 September 2017
"This is the most competent and confidence inspiring hardtail I've ever ridden. If you're interested in hardcore hardtails, then this should definitely be on top of the shortlist. Embrace modern, forward thinking sizing and open up a new world of performance." – IMBikemag
Moxie pre-orders goes live.
14 September 2017
We're now receiving pre-orders for the Moxie HT160 enduro hardtail. Offer ends on 11 October!
Moxie
8 September 2017
Pipedream Moxie: There are no words…………. Ok………….the new Pipedream Moxie is red hot. – enduro-mtb
Moxie
3 September 2017
Eurobike 2017: Pipedream Cycles' Enduro Hardtail – singletrack
Moxie
1 September 2017
The new Pipedream Cycles Moxie – a hardtail that looks up for some trouble – wideopen
Moxie
30 August 2017
Pipedream's new hardtail is seriously rad aggro steel – offroad.cc
Sirius 4G
18 April 2017
Reviewed: The Pipedream Sirius 4G – wideopen
A.L.I.C.E.
24 February 2017
Announcing the Pipedream A.L.l.C.E. Adventure Bike – bikepacking.com
A.L.I.C.E.
21 February 2017
New Pipedream Cycles A.L.I.C.E. adventure bike lets you get lost in a gravel wonderland – bikerumour
Sirius 4G
6 October 2016
Pipedream Sirius gets a complete redesign for 2017 – bikeradar